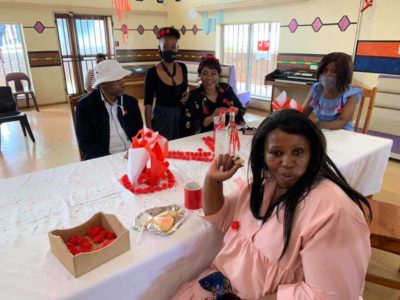 On 14 February 2021, MES Johannesburg celebrated Valentine's day with shelter clients at our Impilo Shelter. The day celebrated love and shared words of encouragement to support clients going through challenging times. MES understands the importance of spiritual enrichment and motivational talks as it exposes clients to stories of people who overcame serious difficulties in life in order to reach their potential.
Pastor Chris, a well-respected member of our community, led the conversation on the day and was supported by Bhili and his wife who shared their personal journey. Bhili and Pastor Chris met while Bhili was in prison and have since been on a spiritual journey together. Bhili has since been released from prison, and along with his wife, they share a story of love and encouragement. The couple shared their story at the MES Ekhaya Shelter for the first time at the end of 2020 and their story did wonders in lifting the morale and mental wellbeing of clients.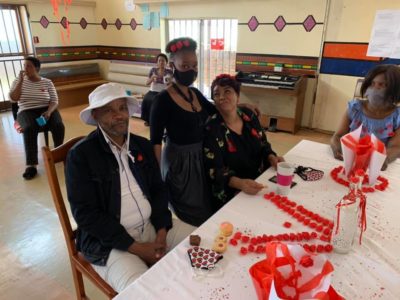 The Impilo Shelter clients and the shelter caretakers was spoiled with catering provided by donors in our community – delivious cupcakes from the Pennington family from Parkview Community and tea, coffee and biscuits from theParkkruin Familie Kerk congregation members and Oaklands Conference centre.
The event was aimed at bringing back a positive morale and dignity to our beneficiaries. We are very thankful to Pastor Chris and his beautiful wife Lolo for sharing love and hope with our Impilo Shelter beneficiaries.