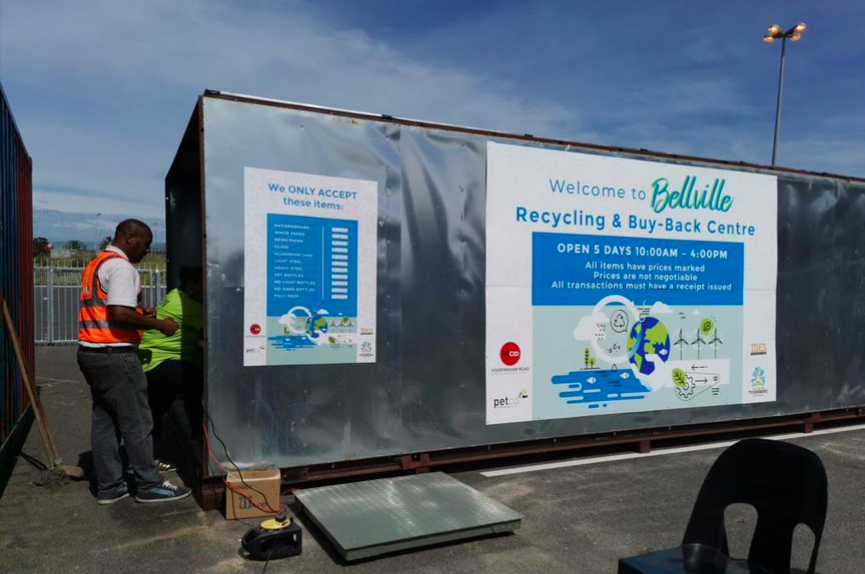 The MES Safe Space in Bellville is home to a recycling project that benefits those most in need: the homeless.
We've all seen people gathering recyclable materials to make an income. Every day, those who collect these, especially the homeless, travel long distances to gather items to sell; be it a box, paper, or aluminium. What many don't realise is that gathering these materials requires a lot of walking, in search of something to collect. That ends up isolating them even further.
With this project, the goal is for MES to do bulk collections of recyclable materials from businesses and other organisations. In so doing, helping those who are already facing the solitude of homelessness, as they no longer have to walk such far distances to collect these recyclable goods.
This initiative can enable people to collect three to four times as many recyclable materials as they would have done, had they been walking the streets, looking for pieces to collect. Thereby increasing their earning potential.
To give this project an edge, the focus shifted from the usual recyclable materials, to include electronic waste and collecting at events, like seminars and conferences, thereby expanding our collection points. Currently, the project has attained the support of 14 businesses in total, who have allowed us to come and collect at their premises.
Today, the trolley guys, who are collecting recyclable materials to sell them at the MES Buy-Back Centre, are still collecting at all those points.
MES would like to thank our partners, the VRCID and GTP for their support in this initiative, as well as Langanani Muleyo, who is the supervisor and visionary behind our Buy Back Centre.
[/fusion_text][/fusion_builder_column][/fusion_builder_row][/fusion_builder_container]