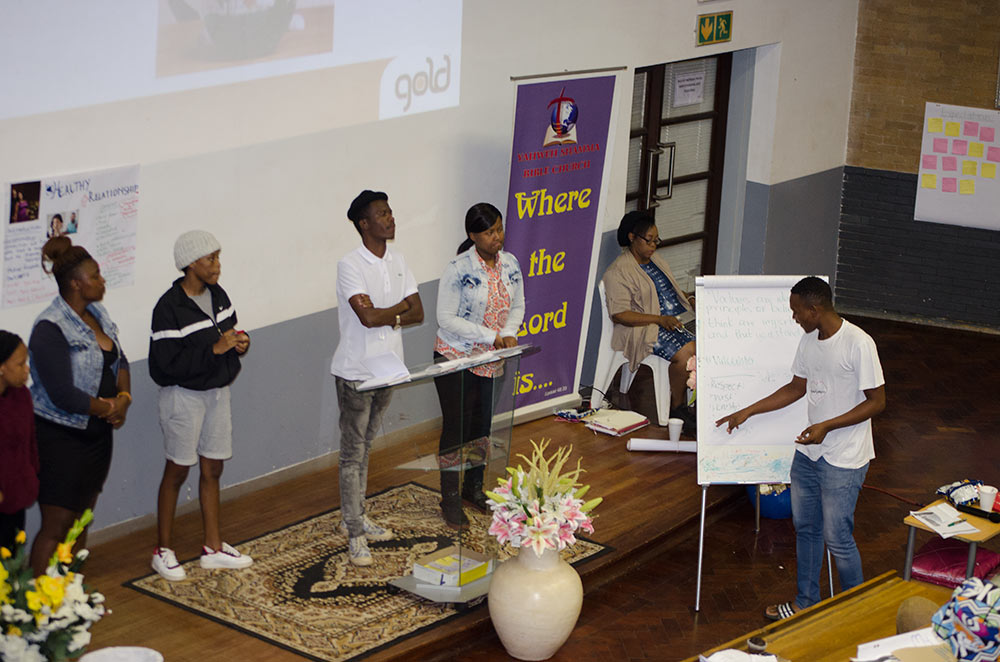 MES Johannesburg and Gold Youth have partnered in a programme that teaches young people the importance of positively influencing people around your community. This peer education initiative started on the 11th of November in the MES assessment centre in Hillbrow, Johannesburg.
Gold Youth's primary focus is to test and scale the methodology of youth peer education where positive peer pressure is structured to bring about sustained community change through an "each-one-reach-one" approach within the Early Childhood Development (ECD)  centres, After School Programmes (ASP), Training Centre and through MES recycling project.
''We believe that young people are capable of transforming their own communities through the skill Gold and MES offers. We took about 70 young people to join this peer education programme. Our goal is to give them the platform to be heroes in their communities," said MES Johannesburg Programme Manager, Bonolo Masigo.
Peer education is an approach to health promotion, where community members are supported to promote health-enhancing change among their peers. The aim of this programme is help teach or share health information, values and behaviour in educating others who may share similar backgrounds or life experience.