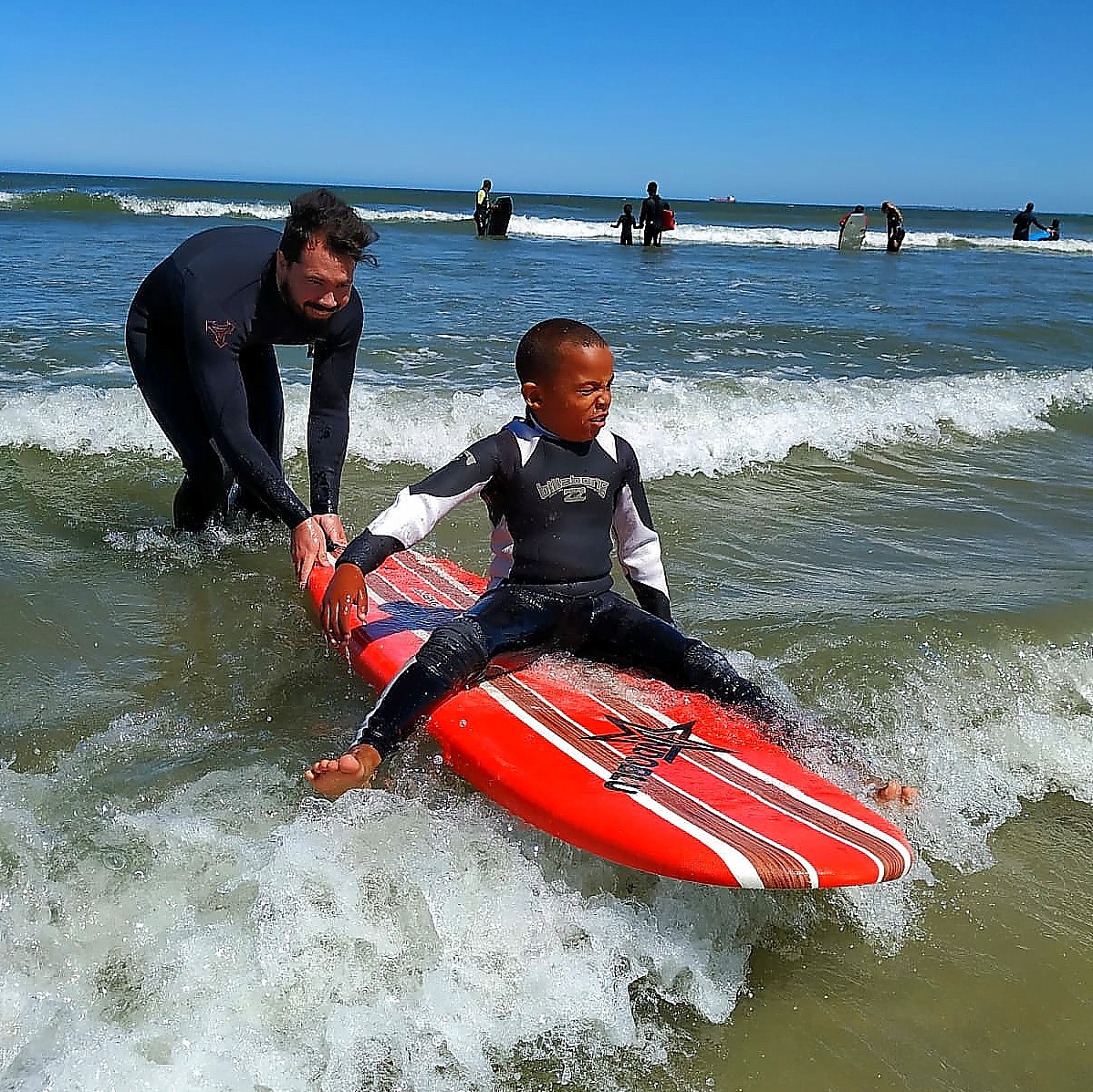 On the 1st of October 2020, MES Cape Town re-opened its doors for the After School Services at Madulammoho's Social Housing estates in Belhar and Scottsdene.  The programme has been received with arms wide open by parents and children across the inner city.
Denise Hoffman, the current project coordinator started the after school services off with a bang, knew the children had a very challenging year and wanted to do something very special during the school holidays.  Denise and her team organised a fun day to the beach.
On Saturday, 31st October 2020, 42 students were bussed off from the Madulammoho Estates, located in Belhar and Scottsdene, to Milnerton. During the day the children learnt how to surf and had other fun activities such as dancing, soccer and sand castle building.
The children had a wonderful day out and this fun day will surely not be forgotten soon.  We want to thank our partners and sponsors who made this day possible!  Christian Surfers, Xpression Dance School, Jabulani Ministries, EXEO Capital, Madulammoho Housing