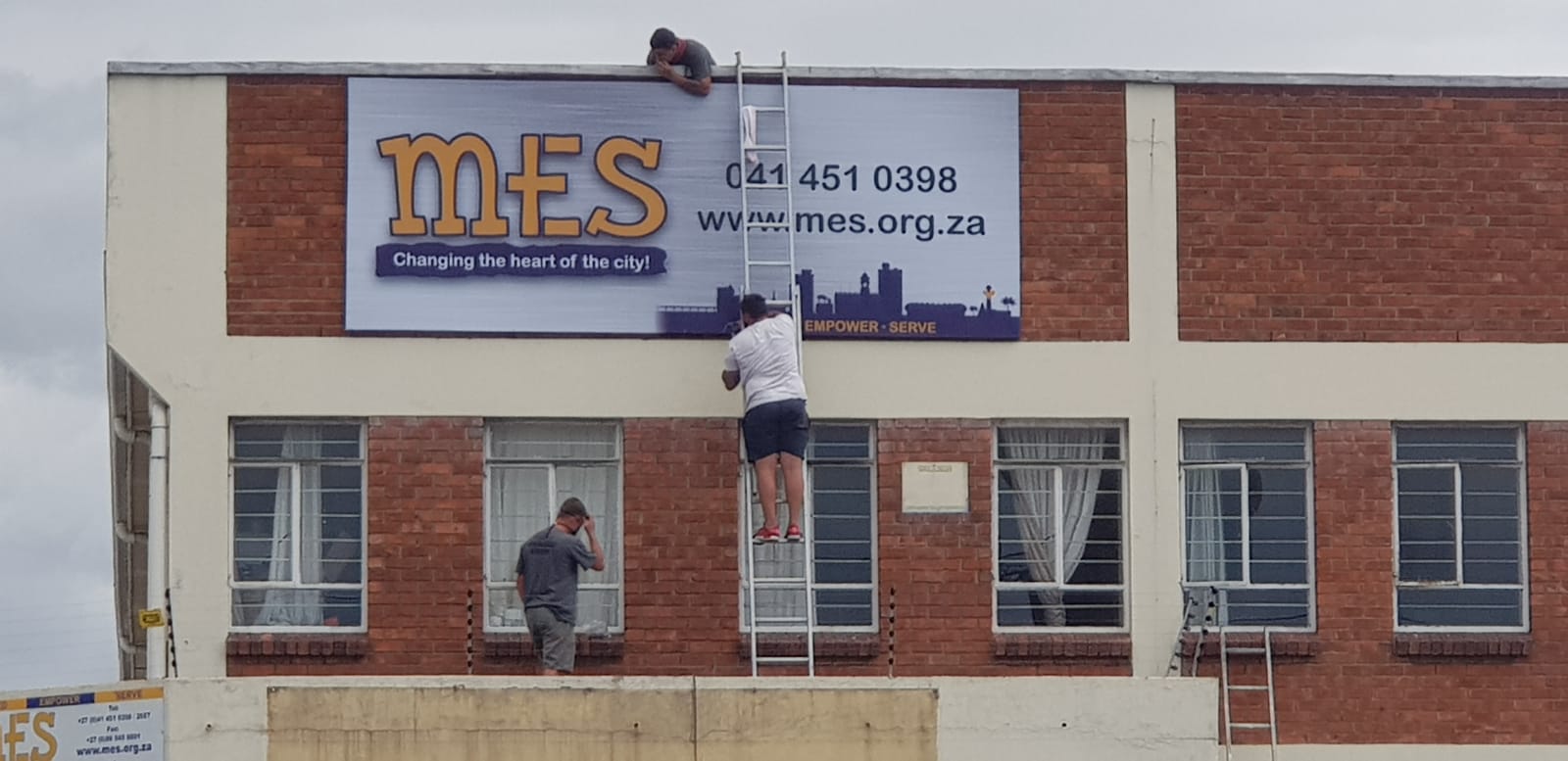 MES Port Elizabeth expresses gratitude to Compucut Signs company for a new sign board at its shelter building in the Eastern Cape province. According to new branch manager, Ronny Naude, who is also one of the company's Managing Directors this will bring relief to image of MES as far as branding is concerned.
"We have freely decided to start charity at home, using our company resources to invest in MES. We are really grateful to be part of MES and helping our most vulnerable communities," said Naude.
MES PE accommodated nearly 60 homeless adults, including 44 men and 12 women. With the outbreak of the COVID-19 pandemic, a lot more has been lost and MES PE has appealed to the general public and corporate donors to assist with funding in order to expand on other services.
"The services rendered to our client groups include a holistic approach of prevention, intake and intervention leading to a sustainable exit for each individual," stated Naude.
Presently, MES PE focusses on adults, older persons, social support services and enterprise projects.