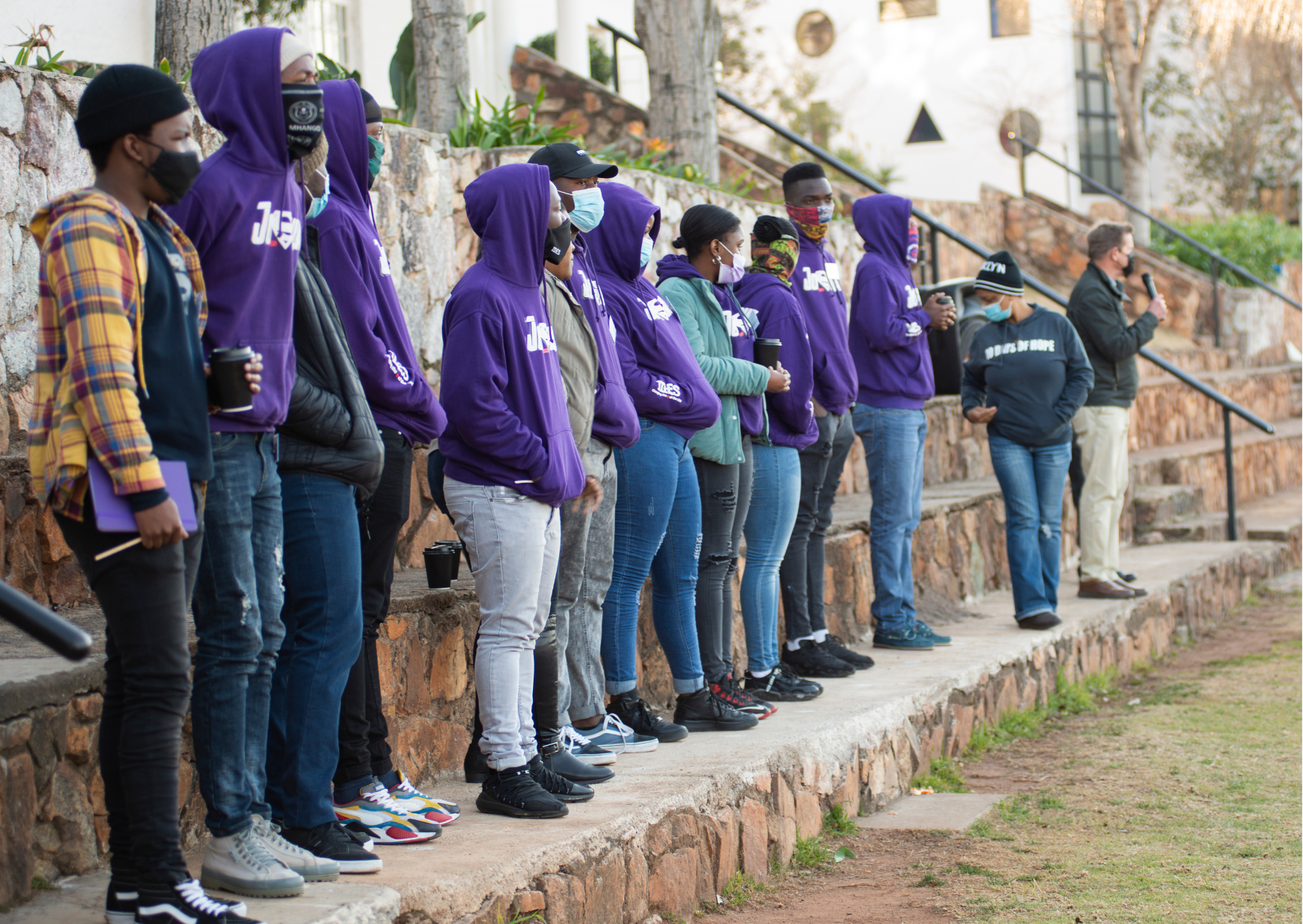 As South Africa commemorates the annual National Youth Day, on this 16th of June, Mould Empower Serve (MES) is appealing to prospective corporate donors, churches and individual volunteers to help fund the School Leaving Youth, as well as, Youth and Adults at Risk Focus Groups, which involves young people between ages of 18 to 35 who continues to bears the burden of a high unemployment rate in the country.
For over 36 years, apart from rooting out the endemic of homelessness in the inner South African cities in Johannesburg, kempton Park, Gqeberha and Cape Town, MES has been working a hand in glove in an attempt to eradicate the triple challenges of poverty, unemployment and inequality. Every year, through the School Leaving Youth Focus Group, MES enrol at least fourteen underprivileged members of the youth league through a twelve months service programme called the Joshua Youth Servant Leadership.
They play a key role of mentorship in the Learner and Pre-school Focus Groups during the After School Programmes (ASPs), while housed at MES Genesis House in Bertrams, Johannesburg, and receiving a stipend. According the Focus group's Program Manager, Meriam Moreki, they're in a dire need towards developing the young generation into future leaders.
''The needs for them is to be able to take them to trainings that are accredited, we need R21000 for that. And, the other needs they have is to run the daily basics like to pay bills for their electricity and their food where they are staying.So, we really need funds for that, as much as we can help. For a Joshua to get stipend we need, at least, R1500 to R1600 monthly per Joshua, and they're fourteen," said Moreki.
While most of these youngsters in the gap year programme are in need of funding and bursaries to enrol at university in the next academic year of 2023, according to Moreki, they have established a soccer team to mould their talents.
''I mean we are living in the city, we are living in the flats, what must they do? So, the soccer team helps them because some of them wants to be soccer stars. So, this is a platform for them to be able to showcase their talents. And, out of that we want to take them to tournaments, we want to buy them another kit at least for now," beamed Moreki.
Meanwhile, some of the Joshuas have shared their meaning of Youth Day.
"What Youth Day means to me, I think it's driven from the fundamental history that we have in our country on the 16th of June that the Youth fought for our freedom. What it means to me, rather, is being young and wanting to take up to leadership positions, and wanting to make a change in the world," said Brightness Ngwenya, a MES Joshua 2022.
"I believe Youth Day for me is to celebrate the freedom we received, the opportunity to going to school and have our own businesses," said Kevin Diale, MES Joshua 2022 leader.
In further fields, with a staggering 65.5 percent of youth unemployment in the country, MES Training and Skills Development Centre in Hillbrow has been offering jobless youth with additional education opportunities, while serving as a resource centre free of charge. Centre Manager, Ludwig Modiba, says that they're delighted to find themselves making a meaningful impact in the lives of youth.
''Currently we offering life skills courses, we offer computer training which includes Microsoft Office Suite. We also offer security training Grade E,D, and C. And, we also going to be offering a call centre training this year. Being involved in a programme that's already helping the Youth, I think we are a few that are called. It is a pleasure that we have a chance to work with youth, and impact their lives and give them something to live for.
Many of the young people using the Training and Skills Development centre expressed their deepest gratitude towards MES.
''The opportunity that I got here at MES helped me a lot as most of us need laptops and cannot afford them. So, being here has afforded me an opportunity to learn more about Microsoft Office programmes such as Word, Power point, Outlook and many others."
''MES has taught me a lot of stuff, I am doing computer course, and I am looking forward to this course to boost me to higher places."
''I just want to thank MES for this opportunity because to start with, it's very expensive to do a computer course. So, being offered this for free i am grateful."
It is the little things that makes a huge difference in the live of those in need. Modiba commended the Hyprop Foundation based at Rosebank Mall in Johannesburg, for their generous donation of at least ten computers and a white interactive board.
''We are very thankful and grateful to Hyprop on the donation they have made.Now our computer has been upgraded with new computers and an interactive white board which is very helpful. It also will help the Youth that are in school, because the interactive whiteboard is comprised with learning material for English, mathematics, science, the subjects that they actual do at school," Modiba said with a smile.